Chanel Sheer Illuminating Base.  I have heard some amazing things about this product and want to find a base that mixes well with my foundation.
Estee Lauder Double Wear Concealor. Another one with raving reviews. I currently use Maybelline Fit Me Concealor which is the best one I have ever used but I would like to see if a luxury brand can beat it.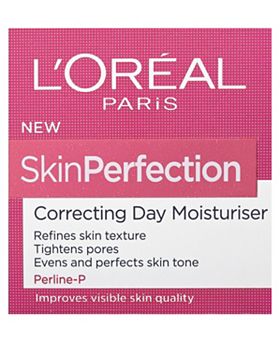 Loreal Skin Perfection Day Moisturiser. I desperately need a new moisturiser and after testing this in store I think this might be the one! It's a great price at only £9.99 (currently at boots.com) and it promises to reduce pores and even skin tone.
Charlotte Tillbury Eyeshadow Palette (The Vintage Vamp) I am IN LOVE with this range of eyeshadow palettes and I have to say it was a difficult task choosing a favourite! I still might not have made my final decision, but I really REALLY want one of these!
It's only a mini wishlist but these are the products that stand out for me at the moment. Do you own any of these and have written a review? Send me a link in the comment box below!
Ti Amo x